THE FIRST VEGAN PIZZERIA |
Welcome to
THE HOME OF PUREZZA
We may not have joined The Avengers yet, but we've got our superhero origin story all lined up. Brighton & Hove is where it all began, and home to the very first vegan pizzeria in the UK.
Visit our branches for a slice of Purezza history… and a few slices of amazing pizza too.
We started with the goal of making our favourite Italian dishes sustainable and ethical, and that meant making them plant-based. It's been an exciting journey so far. If you're curious about our mission, take a look.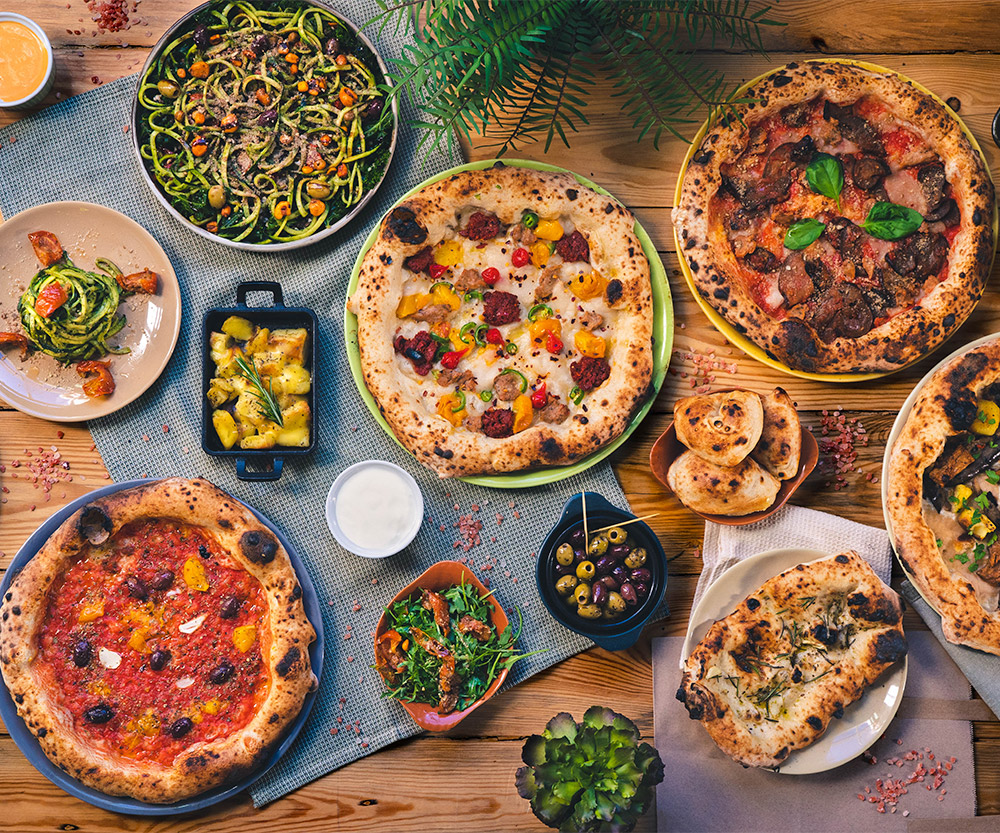 Keeping it local
At Purezza Brighton, we are proud to work with some local businesses that share our ethos, including Brighton Gin, Vitality Hemp, and the lovely @alicecarterceramics who has handmade our coffee cups for both our Brighton and Hove restaurants.
Coming Soon...
Vegan Brunch
Our brand new brunch menu launches in Manchester shortly, and we can't wait to show you what we've come up with.
We're currently trialling our brunch menu at other sites around the UK, but it won't be long until we'll be ready to launch in Manchester. Getting excited? You can check the menu here.
We'll be making fresh sourdough loaves every day at Purezza Manchester. And we know that no breakfast is complete without plenty of coffee – that's why you get free unlimited filter coffee with any purchase from the brunch menu.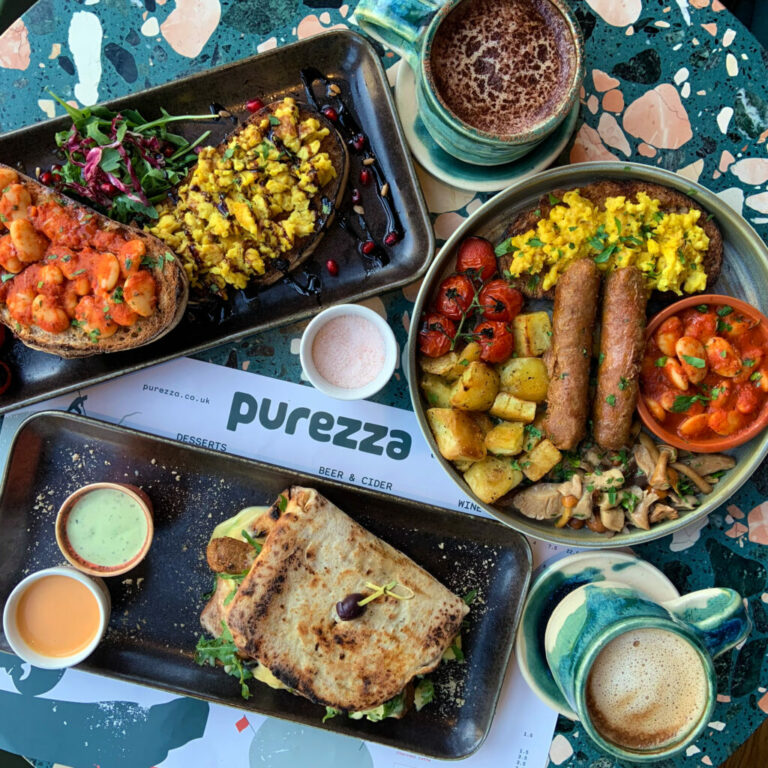 Sourdough Pizza
From groundbreaking plant-based cheese, to unique wholegrain sourdough, innovation is our passion. You'll find it here first. We have recently launched some exciting new pizzas including: The Meatball Marinara Pizza, The Carbonara One, The Truffle One and The Pepperoni One.
Gluten-Free Options
At Purezza we've worked over the years to ensure that our menu is as inclusive as possible.
Most of our dishes are gluten-free by default, and easy tweaks mean we can turn most of the menu gluten-free without any compromise on flavour.
We've developed our own gluten-free dough, called Freedom Dough. This careful blend of a variety of flours creates a gluten-free sourdough that rivals our regular dough – in fact, most people can't taste the difference. Gorgeously soft, a little chewy, and perfectly fluffy.
Purezza Brighton is where our journey commended in 2015 and born from our company ethos, sustainability is a key aspect of our restaurant.
When you grab a seat in our Brighton restaurant, you will be eating at tables that are 100% reclaimed wood.