Company news

Introducing The Seaspiracy One
At Purezza, we've always taken the view that doing everything right doesn't necessarily mean we're doing enough. We have never, and will never have fish on our menu. But, like so many of you, Seaspiracy educated us and awed us with just how dire the state of our oceans are as a result of the fishing industry.
Simply not serving fish is not enough. We can do more.
Savour the oceans, save the oceans
We've proudly partnered with Sea Shepherd, a direct action charity organisation that's been throwing everything it has at disrupting industrial fishing practices and protecting marine wildlife since its inception.
How can we back 'em up? Fundraising through the medium of pizza, of course! We've put together The Seaspiracy One. Inspired by the flavours of the Seven Seas, without taking anything other than a few natural plant-based ingredients from them.
100% of the profits from this pizza will go to Sea Shepherd and support their work. Every single penny. It'll be sold in every Purezza branch, and also available via Deliveroo and takeaway.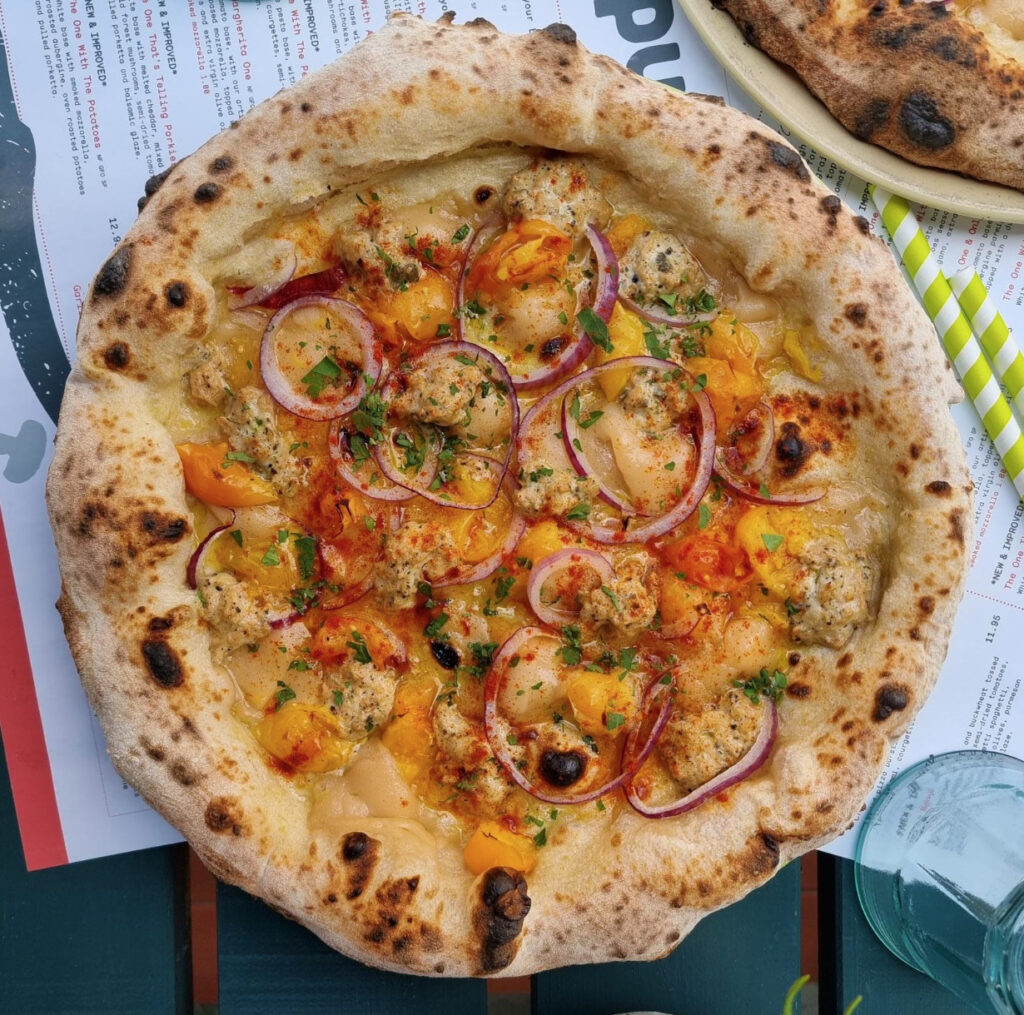 So, what's on the pizza?
The Seaspiracy One uses a sourdough base (GF available) and is topped with garlic marinated 'tuna' (made using pea protein), smoked Purezza mozzarella, yellow tomatoes, sliced onions, with a dash of smoked paprika and parsley.
We're really proud of this pizza, and even prouder that it can aid in such a vital cause. In the immortal words of Paul Watson, Sea Shepherd's founder, "if the oceans die, we die." It won't happen on our watch.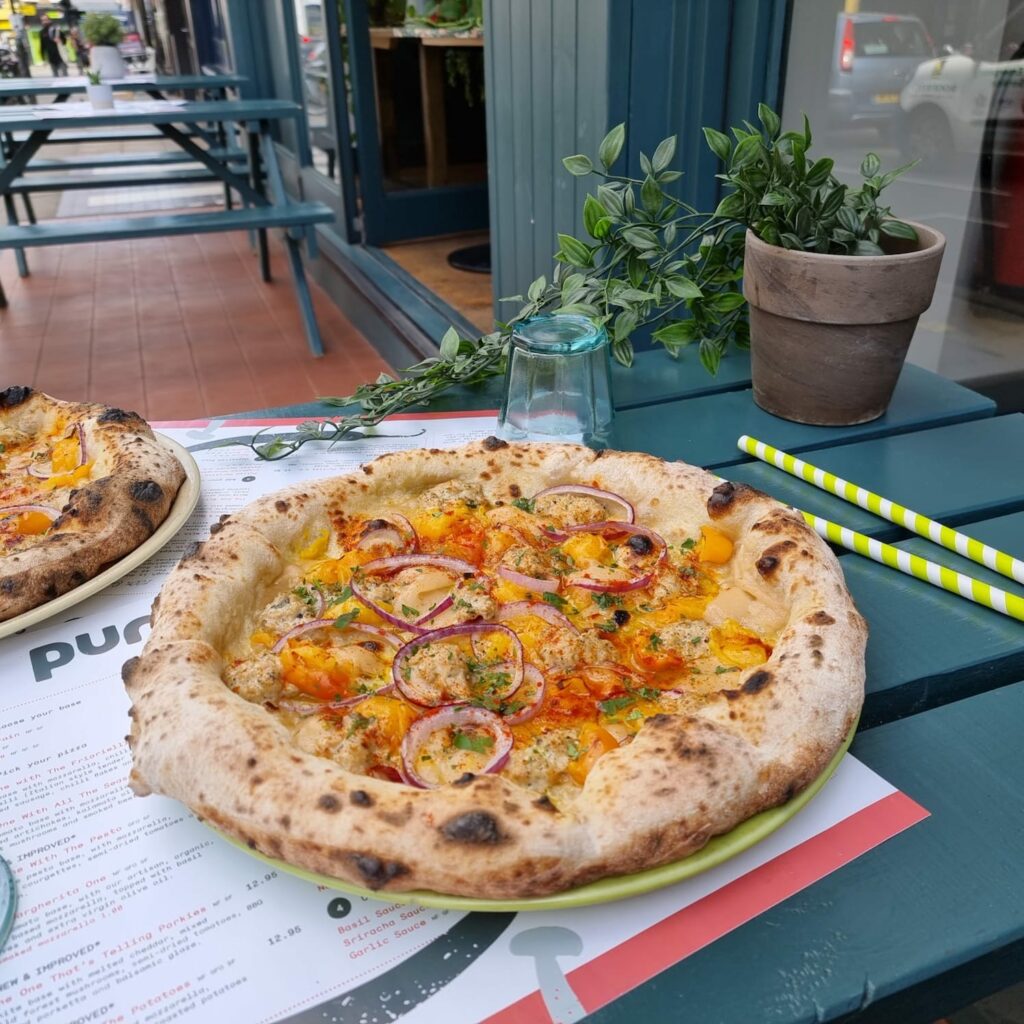 Get The Seaspiracy One
The Seaspiracy One will be available from Friday 16th April in all Purezza branches. If you're joining us for al fresco dining in the coming weeks, you'll be able to order then. Alternatively, if you order via Deliveroo or click & collect, simply order 'The Special One'.